User manual – Editor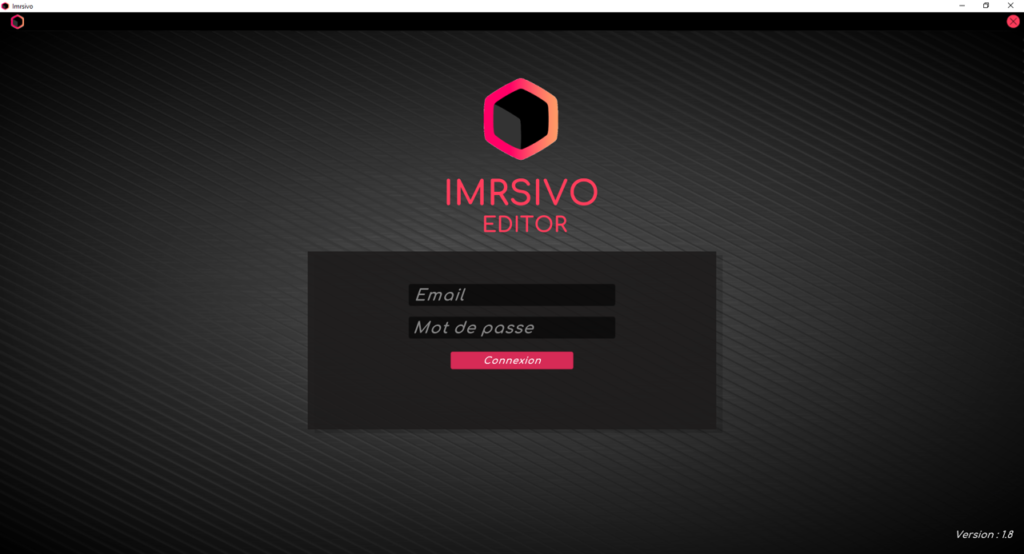 First of all, it is necessary to create an account on the https://imrsivo.com website. Your login is your email address.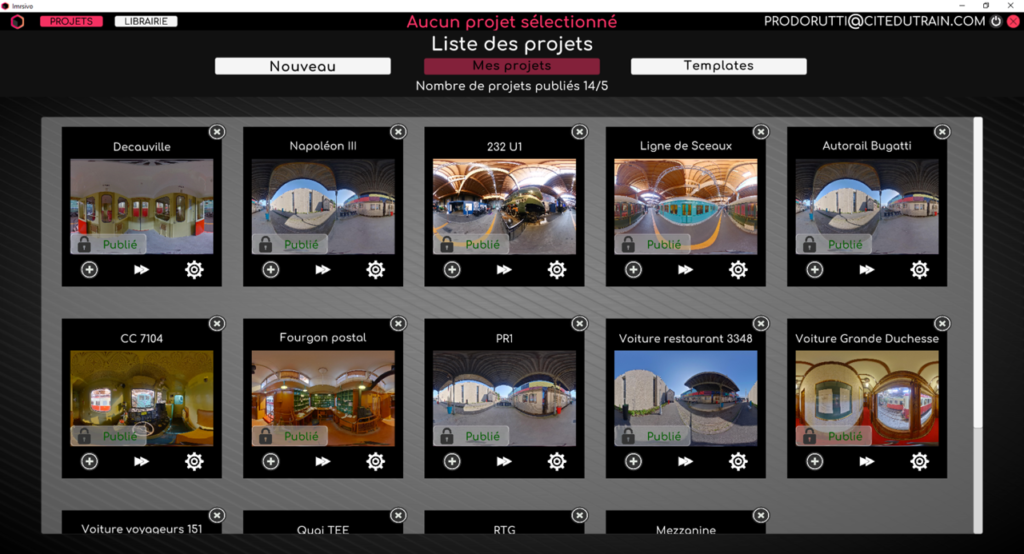 You will find your projects and templates in this part. You can also create a new project with the "New" button.
List of projects
Détails of the icons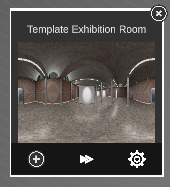 Create a copy of the project

 Edit the project

 Modify the project settings

 Delete the project
Creation of a new project
New project settings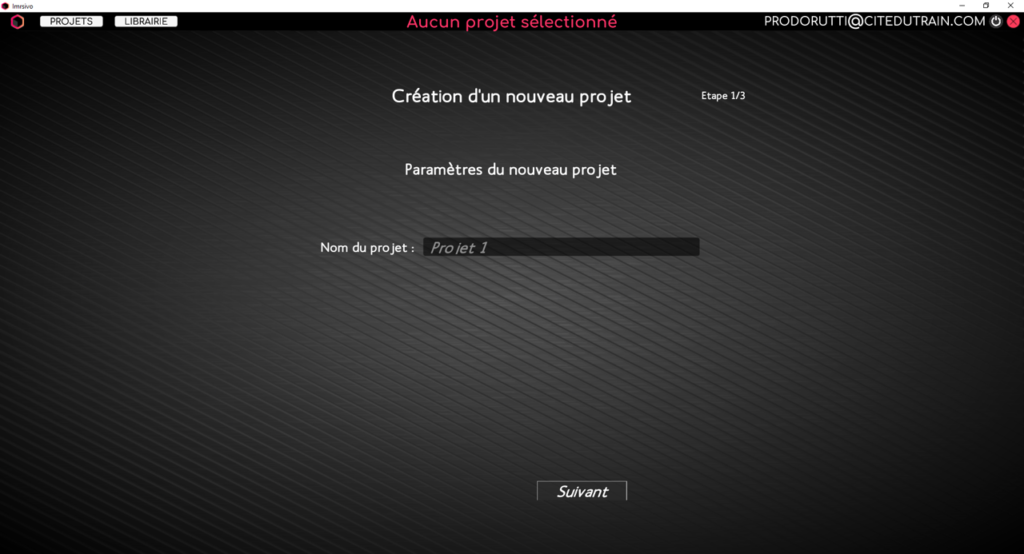 Creation of a new project
Setting of the project's first space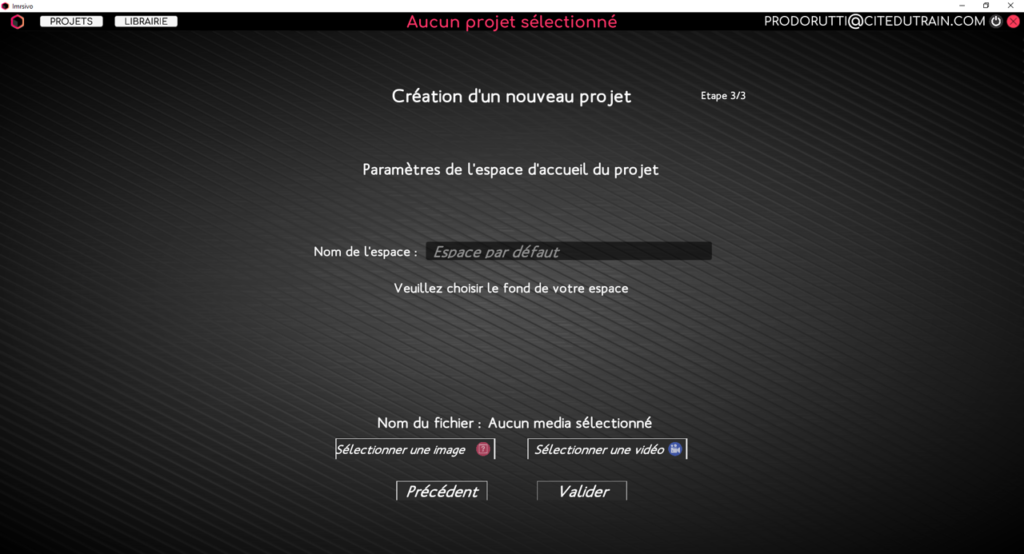 List of selected project spaces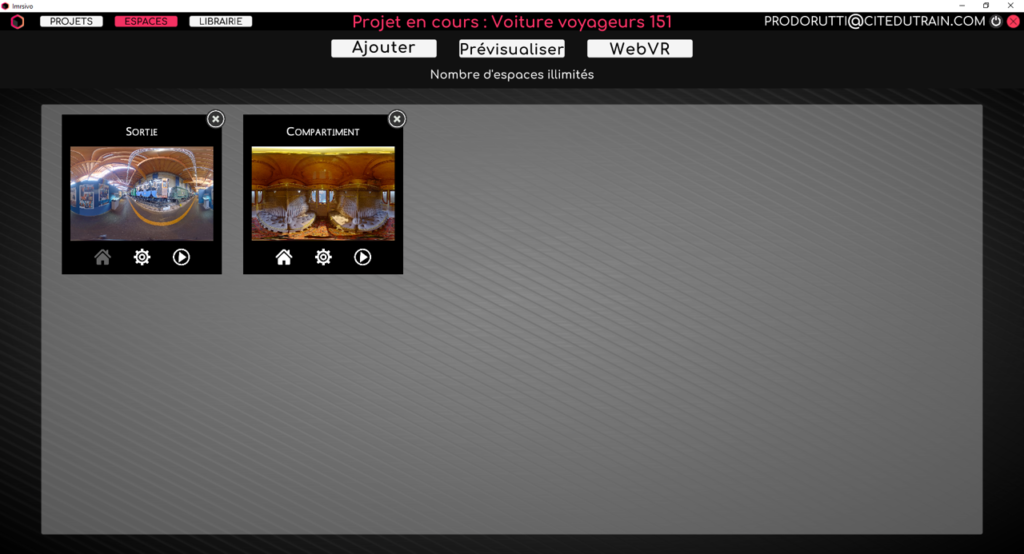 On this screen, you will find all the spaces present in the selected project. It is also possible to create a new space using the "Add" button. You can also view the project in the editor or in a Web version thanks to the "Preview" and "WebVR" buttons.
List of selected project spaces
Detail of the icons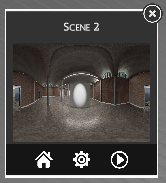 Project welcome space

 Modify the space

 Preview the space

  Delete the project space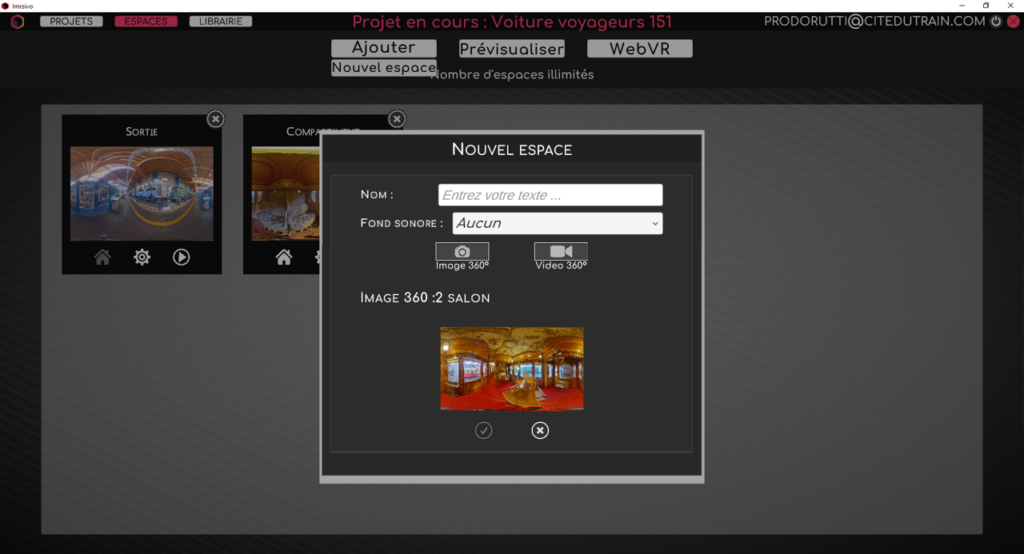 Information to be filled in for the new space that will be created: name, background sound and the media used for the background of the space (360° image or 360° video)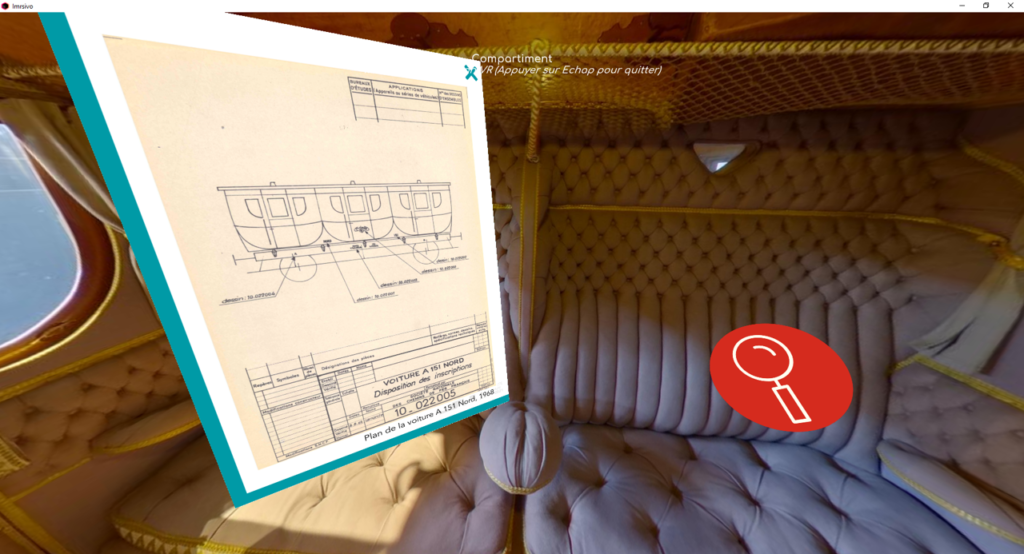 A web preview mode is also available, allowing you to see the virtual tour in your internet browser.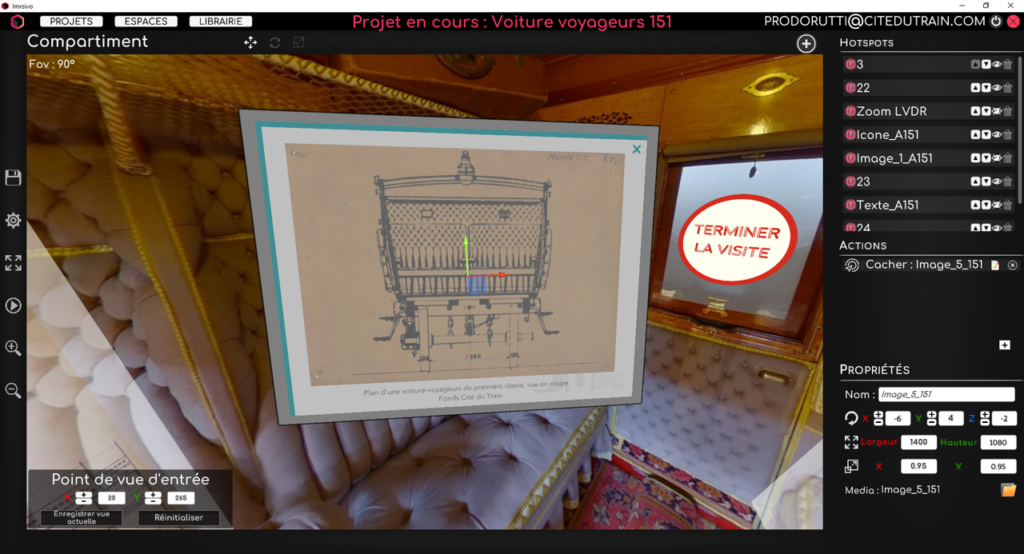 Tool for moving the hotspot in space

  Tool for orienting the hotspot in space

  Tool allowing to resize the hotspot in space
Edit a space
The various possible hotspots


  Flat image hotspot

  Hotspot of transition to a space

  Flat video hotspot

  Audio file hotspot
Adding a hotspot in a space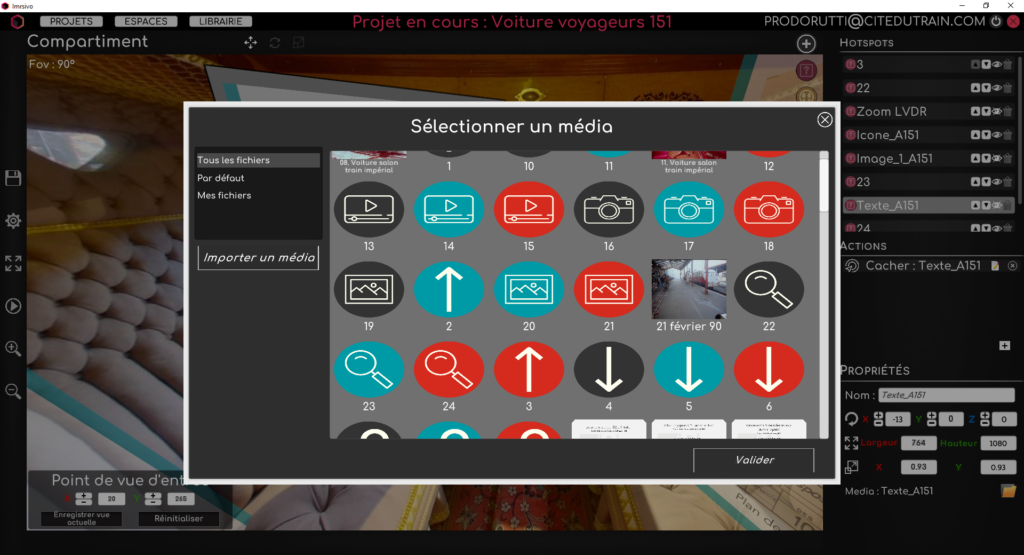 Selection of the media to use for the hotspot. Possibility to import a new media.
Properties common to all hotspots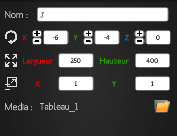 Name 

Rotation

Width and height 

Scale

Used file
Properties specific to the text hotspot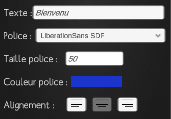 Text to display

Text font

Font size

Text color

Text alignment
User interaction on a hotspot
An action may be assigned to a hotspot. Example: When the user clicks/gazes on the hotspot, the hotspot "Arrow_top_transparent" will be displayed/hidden.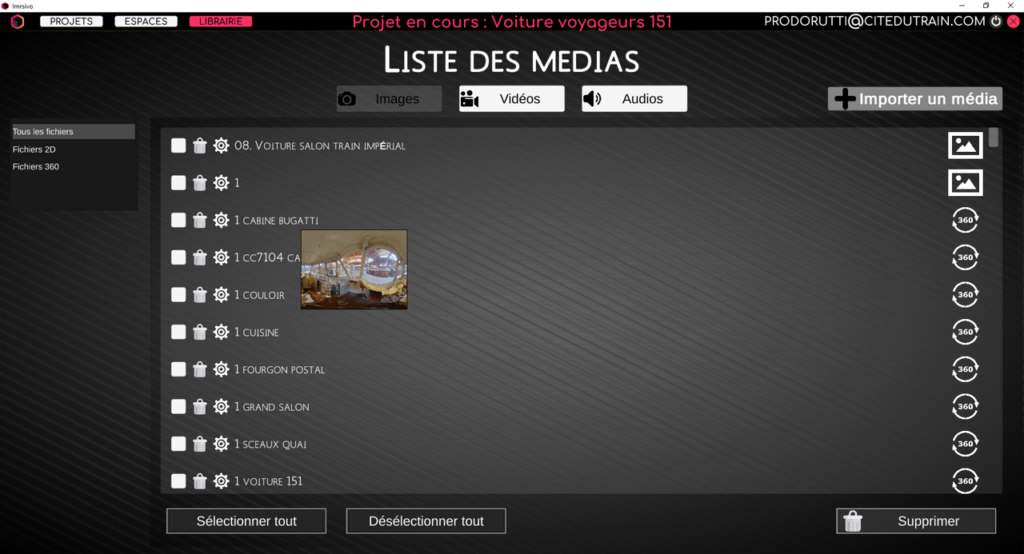 Gallery of all media hosted in the cloud and usable on all user's projects.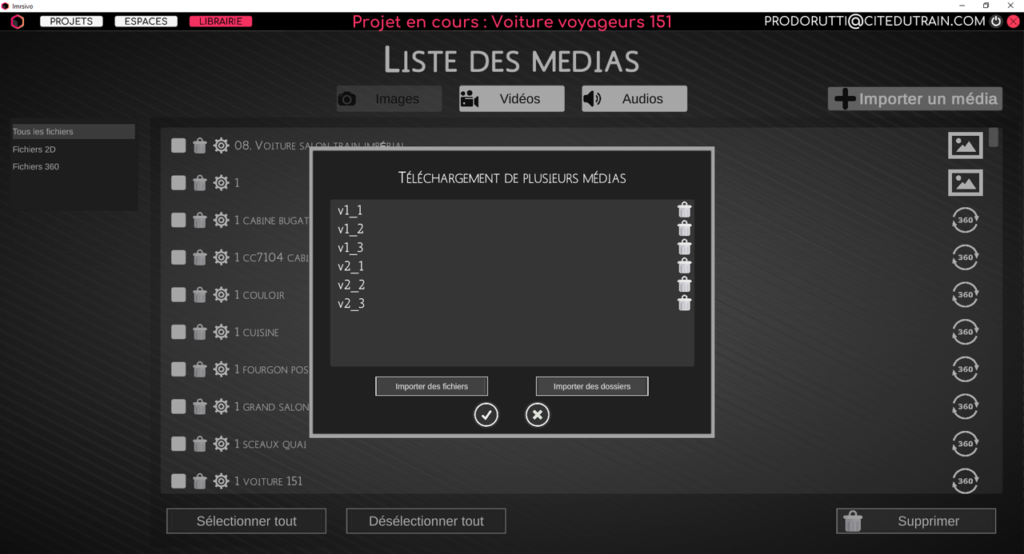 It is possible to import one or more files using the "Import media" button. All selected media will be imported into the cloud and accessible on any machine with the used user account.