This Tuesday, on October 27, we presented to our beta testers the IMRSIVO platform that allows the creation and broadcasting of immersive experiences in the Cloud.
The main missions of the testers are to find the latest bugs and to challenge the functionalities and the UX!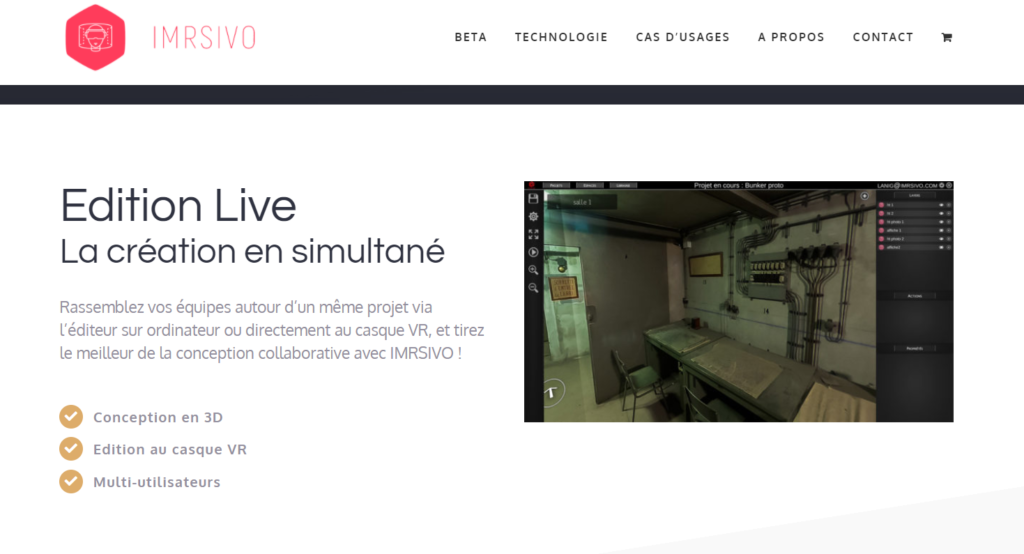 First, you need to register on the IMRSIVO.com website and download the editor and the player.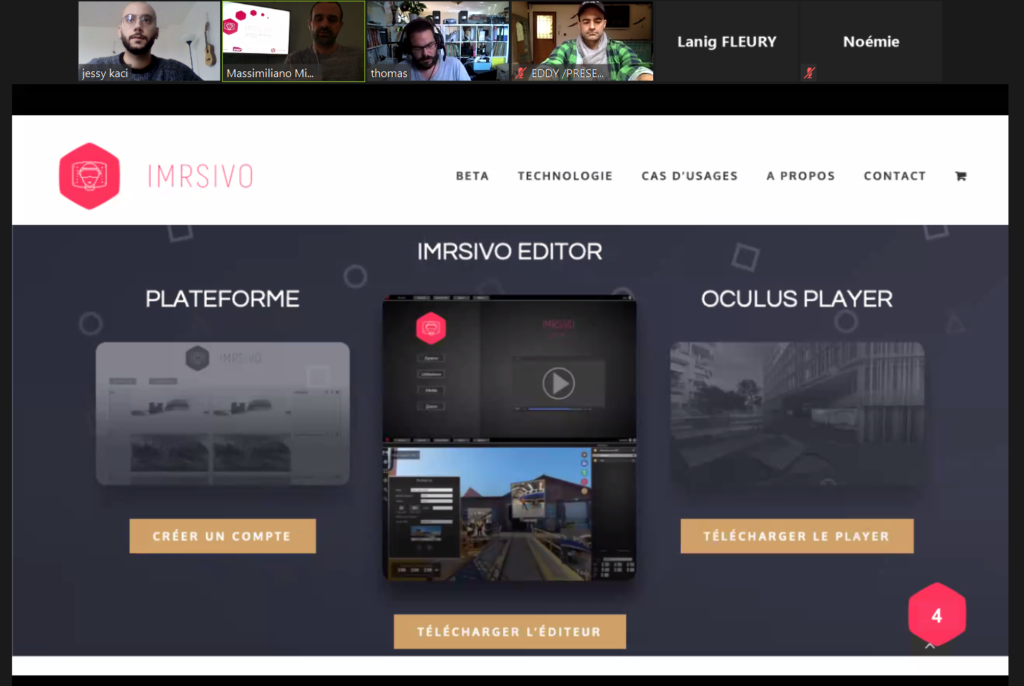 Once the editor is installed, you may start creating spaces. A 360 video file or photo can be imported per space. We can then create interactions allowing to display images / videos / sound files or to navigate from one space to another.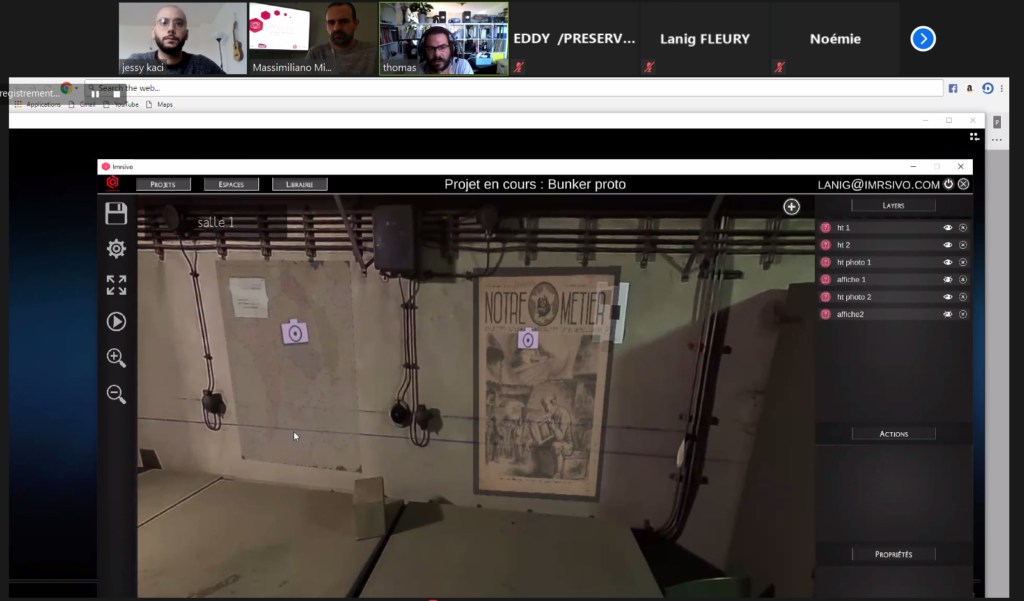 To create interactions, you have a library of images provided that you can import to dress up your spaces.