Massimiliano Minissale invited to talk about the successful use of IMRSIVO for creating the online exhibition of the Cité du Train – SNCF Patrimoine, Europe's largest railway museum.
NewImages Festival, a must-go for the XR industry, in France and internationally, is being held this year from June 9 to 13. The professional section hosts a whole program of conferences and workshops that illustrate current and future trends in immersive experiences.
An opportunity for Blumenlab founder Massimiliano Minissale to attend as a guest speaker and join one of the workshops:
How institutions and producers join forces to create cutting-edge immersive experiences?
Example of a successful cooperation: the virtual tours created with IMRSIVO for the 50th anniversary of French railway museum "La Cité du Train-Patrimoine SNCF".
⏰ Friday, June 11, 2021 10:00 to 12:30
➡️ Forum des Images, hall 100
👉 Find the agenda of the Pro Days and register : https://newimagesfestival.com/programme-journees-pro-2021/
Speakers: Marie Wacrenier (MNHN) ; Armelle Pasco (Expéditions Spectacles) ; Fabien Barati (Emissive) ; Florence Brachet (SNCF) et Massimiliano Minissale (Blumenlab) for IMRSIVO
Host: Pierre-Yves Lochon (Sinapses Conseils)

A unique opportunity for Florence Brachet (SNCF) and Massimiliano Minissale (Blumenlab) to talk about their cooperation. The IMRSIVO solution, developed by Blumenlab and supported by the French startup Incubator "L'Incubateur du Patrimoine", was experimented by the SNCF team in order to create a series of virtual tours, especially for the 50th anniversary of La Cité du Train-Patrimoine SNCF.
With IMRSIVO it's simple and easy to create virtual tours and immersive experiences in the Cloud.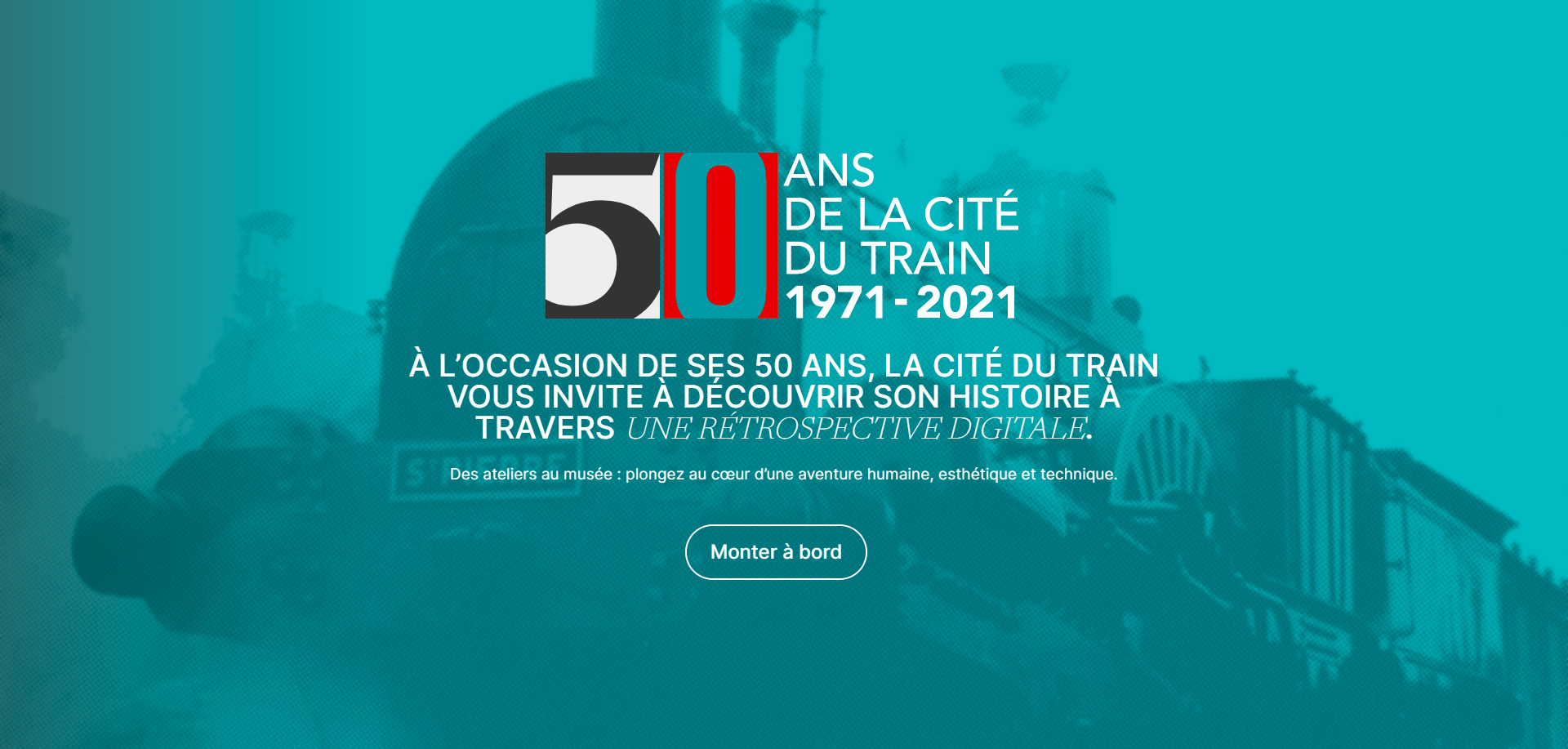 A timely event, since it took place on the day before the official launch of the digital retrospective! Check it out for yourself and visit the trains, the workshops and the museum, and dive into a human, aesthetic and technical adventure!
THE DIGITAL RETROSPECTIVE EXHIBITION : 50ans-citedutrain.com
(https://www.50ans-citedutrain.com)
PARTICIPATE IN THE NEWIMAGES WORKSHOP :
https://newimagesfestival.com/programme-journees-pro-2021/
Copyright:
© Festival NewImages 2021
© Cité du Train-Patrimoine SNCF